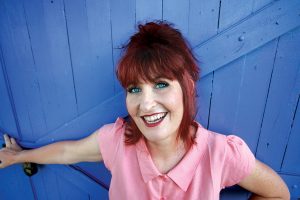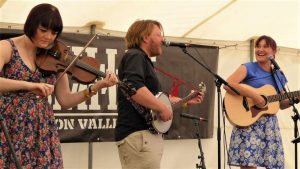 5:30pm – Good Tunes Session – folk music session hosted by David De Santi, on the verandah – Free, BYO instrument, sheet music provided.
7pm – Concert with Lizzie Flynn & The Reckoning Dave Elliston, Emily Wolfe)
Entry $10, tickets at the door.
With a combination of lyrical honesty and charming melodies, Lizzie Flynn writes songs that blend a little satirical storytelling with a lot of joyful emotion.
She has been a vocalist and songwriter for a variety of bands and theatrical productions, and has performed at music festivals throughout Australia, including The Planting, Bushtime (Woodford 2018, 2020), Queensland Cabaret Festivals (2018, 2020), Maleny Music Festivals and Illawarra Folk Festivals.
Her latest album, You & The Open Sky, is a collection of original songs, which weave audiences through toe-tapping country to tender ballads with songs of lessons learnt and love lost.
Prisoner in My Own Town, from the album, was shortlisted in the 2016 Vanda and Young Songwriter Awards, alongside songwriters such as Josh Pyke, Tash Sultana and Gretta Ray.
Lizzie has produced several independent albums, including Hush, which received an Arts Queensland Grant, with the title track described as 'stunning' Noel Mengel, The Courier Mail.